Category Archives:
.weddings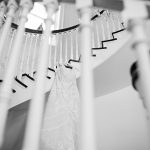 Their plans may have changed due to covid, but their day was beautiful and filled with joy regardless. Jake and Catherina are some of the happiest people I have met- and it's easy to see why after spending the day with their families. So much laughter and so many tears all in one day!
Zac & Kaitlyn's wedding day started out bright and early, getting ready at Vanity and Glamour Cosmetics.  The laughter started immediately and continued throughout the day. To say that everyone was happy would be an understatement.  On the way to the church, a good old summer rain storm rolled through.   This helped set the scene […]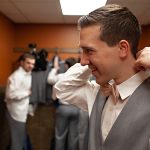 These two are just the cutest! From the moment they saw each other, they were all smiles, all day. Somehow they also managed to have 50 degree weather in December too! Between the balmy December weather, lovely light and blissfully happy couple, I may have overshared just a touch.