In 1903, on a boat sailing from Denmark, two year old Alma McKinney's life was in danger. She was exhibiting symptoms from an illness that she had developed while on board. Her entire body was swelling and it gave rise to a protest from passengers debating whether or not she should stay aboard. Both men and women were shouting at the tops of their lungs to throw this sick little girl over the side before she threatened anyone else's lives with a potentially deadly and contagious ailment…
Despite the nightmare my great grandmother went through, she arrived safely in America.
It is a little unsettling and yet amazing to think of all the events that had to unfold to get us to where we are today. This winter, we've given ourselves a bit of a "break". During this, I've been gaining quite a lot of perspective on what is truly important in our lives. Photography is a wonderful outlet but sometimes I think we get incredibly caught up in things that, frankly just don't matter.
During this slow down, while we house hunted and brought our newest daughter into the world, I wanted to take some opportunities to photograph people we love.  My grandmother, Elsie, is 89 this year. Had the passengers on the boat ride over from Denmark had their way, Elsie and her 11 children and countless grand and great grandchildren would not be here today.
Elsie married at 16 to my grandfather Bert Manning. He passed away just a little over 5 years ago and is missed dearly.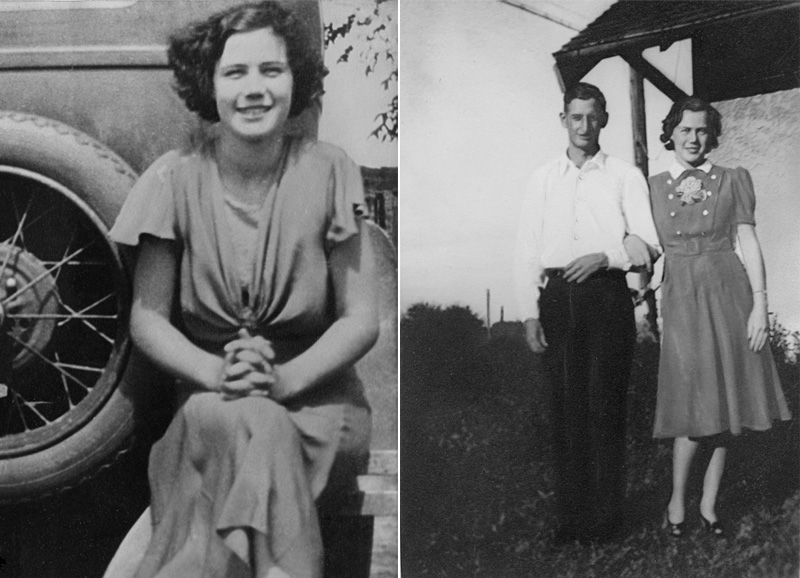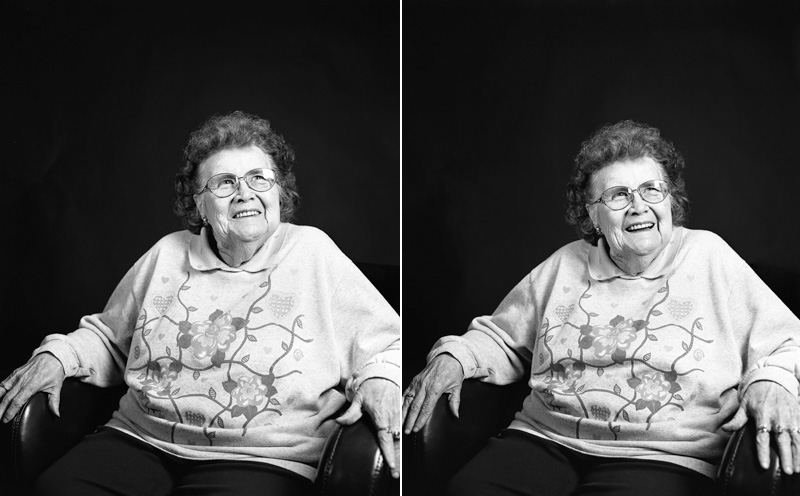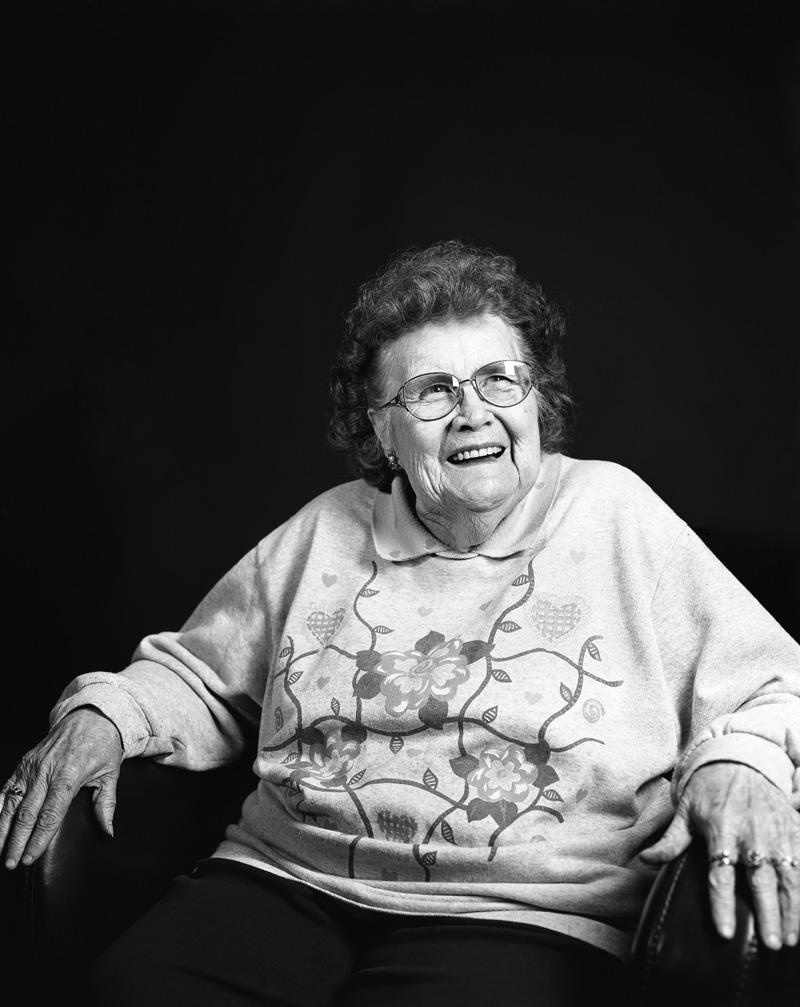 Sinar F2 4×5, Rollei Ortho 25.