So I ran into a few photographs we snapped while up in Waterloo during our project photograph marathon. We bumped into these two sites cruising town. Anyone out there know much more about these two spots?
Caption:  "He got it at Newton's!"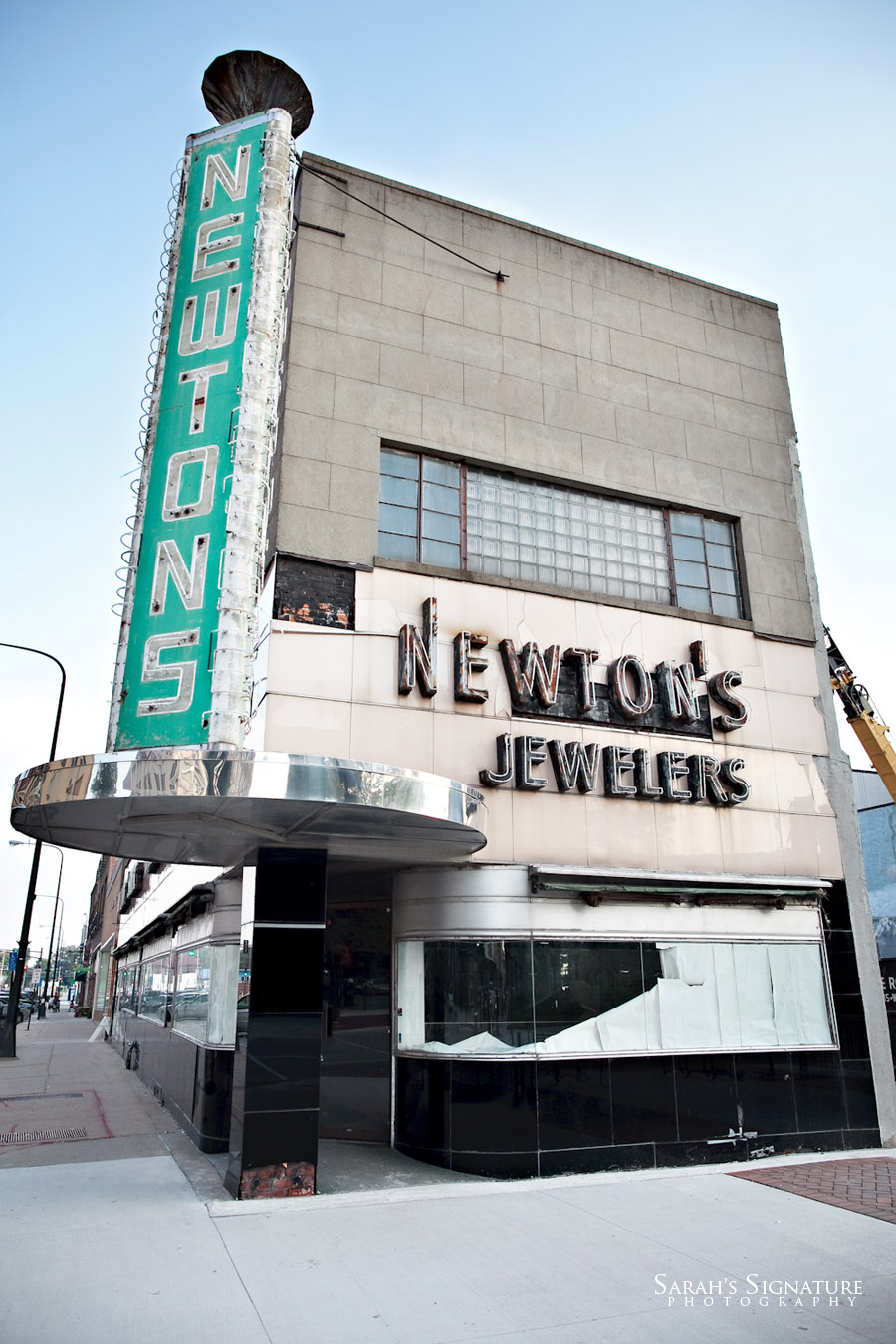 Caption:  She's a Brick — House!
Not a fake sky — clouds and sun were doing some really rad stuff below. We just had to hang out long enough for it to happen. We were waiting for dusk so we could shoot some site lighting photographs of the Grout Musuem and Expo center.